Department of Fibre and Textile Technology - Overview
The textile industry is considered to be the backbone of the country's economy. Pakistan possesses a huge potential of textile raw material production especially cotton due to its strong agriculture background. The share of textile sector in total exports of Pakistan is more than 60%. Improving or enhancing the quality of the existing machinery and utilizing the true potential of the raw material by introducing new technologies is of vital importance for increasing the industrial growth of a country. The industrial developments are so much advanced & sophisticated that conventional knowledge is now left far behind to catch the pace of the future challenges.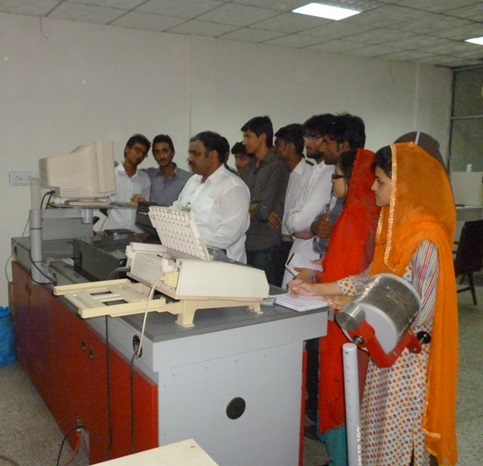 The Department of Fibre & Textile Technology at the University of Agriculture Faisalabad is one of the leading University Research institutions in the field of Fibre science and Textile Technology in Pakistan that was established in the Faculty of Agricultural Engineering & Technology in 1964. The Department has been offering M.Sc. degree program in Fibre Technology. Now realizing the need of the day, the department has launched B.Sc. Textile Technology 4 years degree program. The principal tasks of the Department are teaching and research. The focus of the department is to contribute towards the capacity building through the development of top level trained man power in the spheres of textiles for the up gradation and improvement of the textile industry of Pakistan.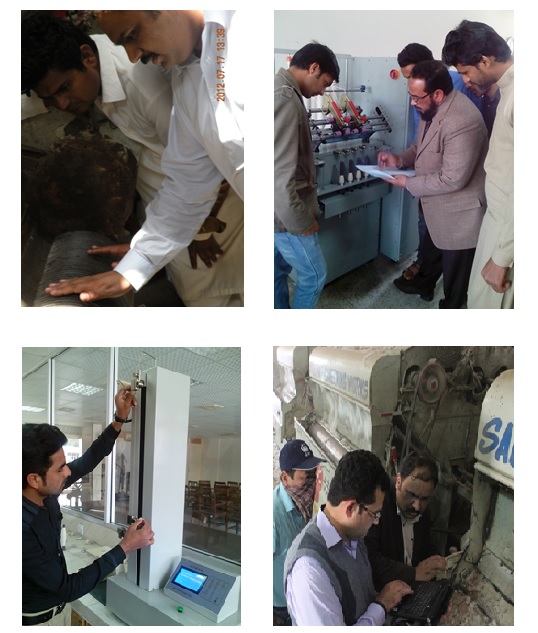 Salient Features
Faculty
There exists high qualified and experienced faculty in the Department. 

Laboratories
Fibre Testing Lab.
Yarn Manufacturing Lab.
Yarn Testing Lab.
Fabric Testing Lab.
Wet Processing Lab.
Chemical Lab.
Computer Lab. & Library
Degree Programs Offered
(4-Years)
(2-Years)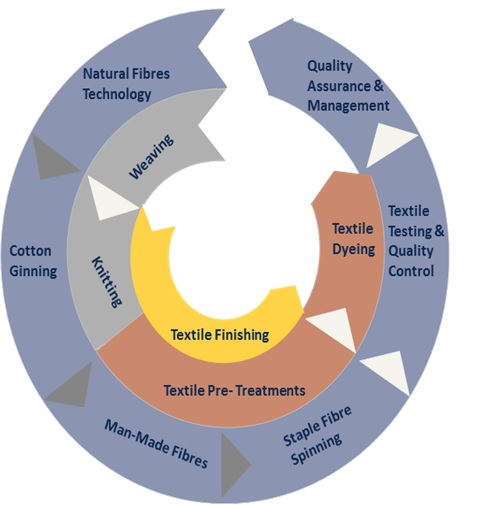 Specialization
Department of Fibre & Textile Technology is offering specialization in following Textile fields.
Textile Raw Material
Yarn Manufacturing
Dyeing / Processing