Centre of Agricultural Biochemistry and Biotechnology (CABB) - Overview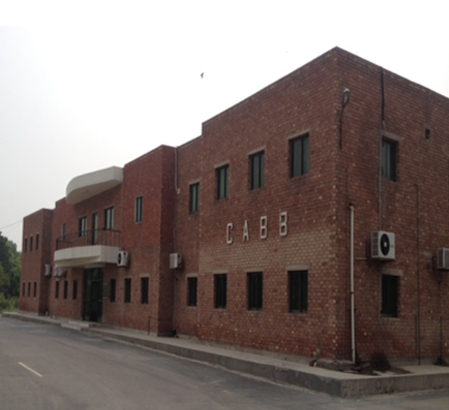 Centre of Agricultural Biochemistry and Biotechnology (CABB) has been central to innovation and teaching in Biotechnology. Centre has a track record of providing facilitated access to cutting-edge scientific technologies for University of Agriculture faculty, staff, and graduate students, as well as collaborators nationwide. Hence, CABB enables researchers from allied Departments by allowing them to focus on their research without the burden of developing and maintaining the infrastructure and expertise to support ever-changing technologies.
CABB is equipped not only to carry out cutting-edge research to compete at national and international levels also offer five degrees at levels of BSc (Hons) Agriculture major in Biotechnology, MSc (Hons) Agri Biotechnology, MPhil Biotechnology, PhD Biotechnology and PhD Molecular Genetic, an interdisciplinary degree to accommodate students from plant and animal sciences including basic sciences.
The strategic targets of our research work are synthetic biology and chloroplast molecular biotechnology, transgenic development, virology, germplasm characterization using OMICS approaches, somatic hybrid development, plant-insect interaction and diagnostic facilities for GMO detection and dengue characterization. The potential impact of these projects could be in terms of the strategic targets.
CABB also participates in a number of outreach activities, the largest of which is the annual/biannual University Festivals and national and international seminars/workshops. Further, Centre allows school/college/university students across the country to visit and which help them gather information about the courses and facilities available at CABB.